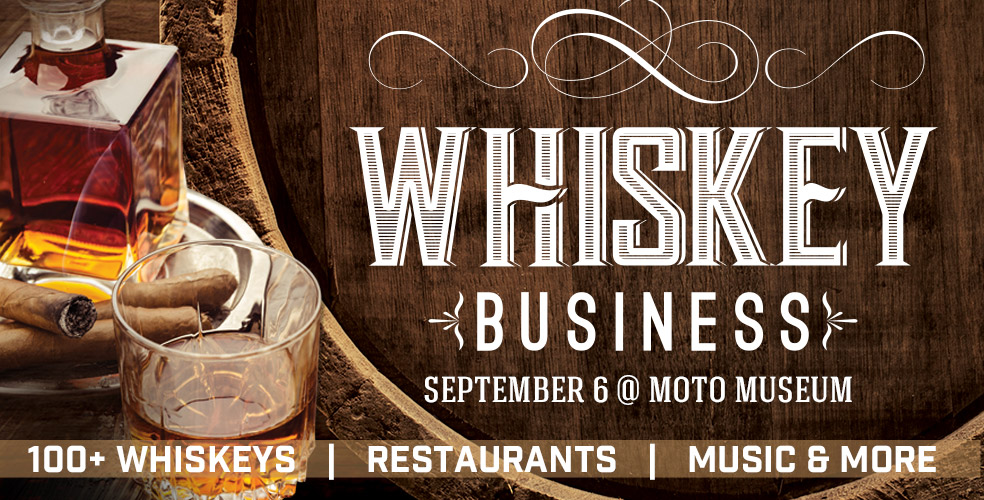 Whiskey Business // Dozens of Whiskies // Hand Passed Hors d'oeuvres // Music + More
General Admission tickets will be available at the door for $55
For one night only, we're creating a private club where you and your friends will get the ultimate whiskey experience you deserve. Join us for Whiskey Business on Friday, September 6 at The Moto Museum.
Regardless of how you spell it (both whisky and whiskey are technically correct, by the way) or how you've enjoyed it in the past (neat, dirty, on the rocks, straight or mixed), the best way to enjoy whiskey is to savor it – the way you might a good wine.
Riverfront Times wants to take your taste buds on an exploration of wheat and rye at an exciting new event – Whiskey Business.
Featuring dozens of whiskies from the United States and around the world
Selection of single malt, blended scotches, Irish, Bourbon, Tennessee & Canadian whiskies
Perfect for whiskey aficionados and novices alike
And enjoy more than just the whiskey with full access to the museum, live music, DJ and more.
Tickets include unlimited whiskey tastings, hors d'oeuvres and entertainment.