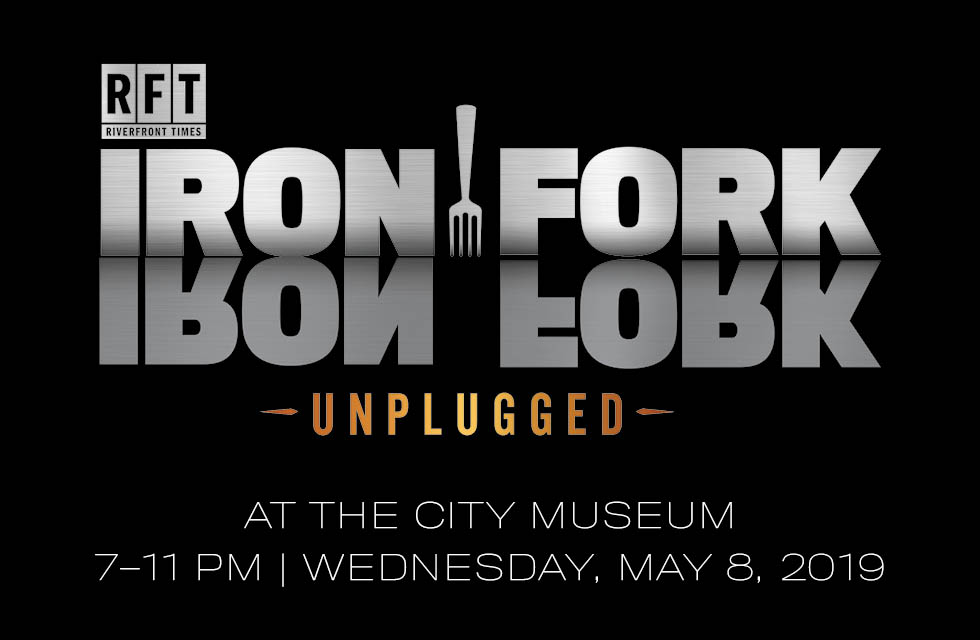 Riverfront Times Presents
Iron Fork 2019 // 25+ hand-chosen restaurants // Craft cocktails, Wine and Beer
Wed, May 8, 2019 at 7pm
21+
Mixologist Exhibition
Culinary Throwdown
City Museum Admission included
As one of the largest food events in town, Riverfront Time's 12th Annual Iron Fork offers a chance for St. Louisans to try the tastiest restaurants in one night! Over 25 restaurants, all hand selected by RFT's Food Critic, will sample a signature dish.
Tickets include admission to City Museum, tastings from participating restaurants (while supplies last), 5 (GA) and 8 (VIP) drink tickets, Culinary Throwdown and Mixologist Exhibition.
For more information, visit RFTIronFork.com.