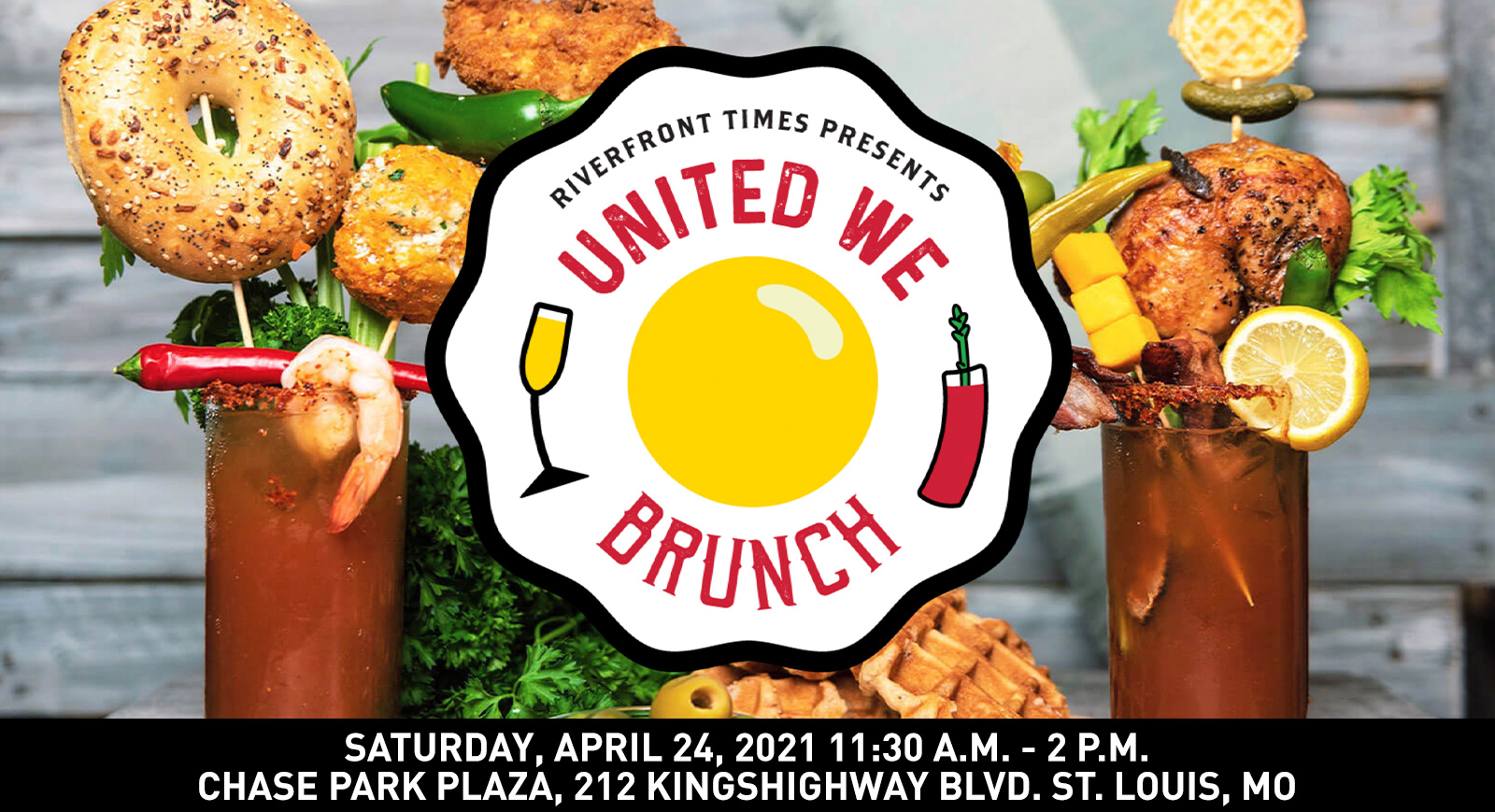 RFT United We Brunch - 20+ Restaurants // Live Music & Games // Bottomless Bloody Marys, Mimosas + More
RFT'S UNITED WE BRUNCH RETURNS FOR THE 6TH YEAR!!
There's no better way to chase away a hangover than brunch with friends. And Riverfront Times is once again bringing together the best restaurants in town with one mission: unite to cure St. Louis' hangover. In its 6th year, United We Brunch will be more than just bottomless Bloody Marys and Mimosas — enjoy screwdrivers, bellinis, Irish coffee, beer and more! Plus, all the best brunch hot spots in the St. Louis area under one roof.
EVERYONE IS VIP IN 2021!
VIP Gift Bag with Commemorative Glass
Brunch Tastings from more than 30 brunch hot spots
Bottomless Bloody Marys, Mimosas, Bellinis, Screwdrivers, beer and Irish Coffee
Participants:
Beast
Yolklore
Taco Circus
American Falafel
The Banhmi Shop
Beffa's
BLT
Bobbo's Taco
Boardwalk Waffles & Ice Cream
Boogyz Donuts
Brazy Birra
Carnivore
Crawling Crab
J. Smugs Gastropit
Narwhal's
Old Vienna
Pit Stop
Super Smokers BBQ
Woodshack
More being added daily! For full list of restaurants and more information, visit www.rftbrunch.com.